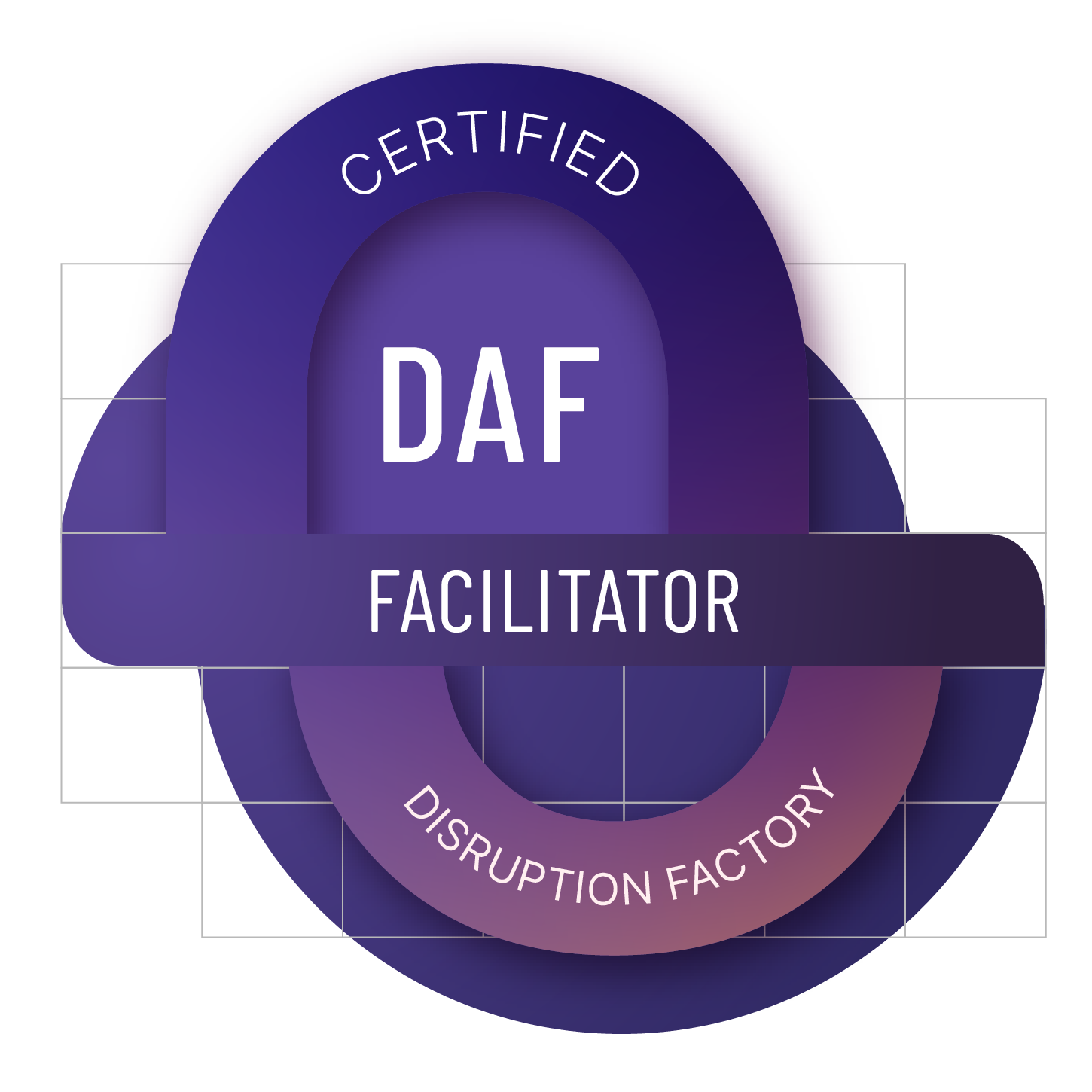 Professionals taking the Disruptive Agile Facilitator (DAF) exam go through a series of challenging scenarios where they must apply their facilitation skills to help a team become self-managed.
20
scenarios
---
90min
timebox
---
80%
passing score
---
2
attempts
---
English
or
Spanish
---
Digital Badge
through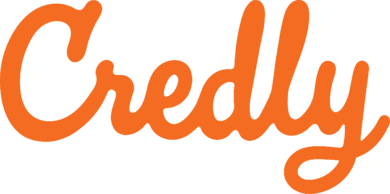 ---
USD 197.-
Certification Criteria
Candidates should demonstrate the following competences to be granted the Disruptive Agile Facilitator (DAF) certification:
1. Fundamentals
2. Participatory Decision-Making
As a facilitator, it is vital to be familiar with the stages of the Kaner Diamond model for participatory decision-making to guide a group through the process effectively.
To guide a group through the process of participatory decision-making in a structured and effective way and to help ensure that the final decision reflects the needs and interests of all participants, it is essential to be familiar with each of these stages and to have a clear understanding of the steps involved in each one.
Common Errors
Not helping the group to gather sufficient information: If a facilitator does not understand the process, the group may not have all the information they need to make an informed decision.
Leaving voices out: a facilitator may not ensure that all interest parties have a say in the process, leading to a decision that does not reflect the needs and interests of all group members.
Skipping important stages: jumping too quickly to evaluate options, not exploring all possible alternatives, and missing the chance to come out with creative solutions.
As a facilitator, you should ensure that the group dedicates time to each stage in a participatory decision-making conversation and stay aligned to the goal of each one, avoiding deviations and any practice or activity that might dilute its purpose.
Common Errors
Not providing enough structure: A lack of structure can lead to chaos and confusion, especially during certain stages in a participatory decision-making conversation, as people may not know how to contribute effectively or stay on track.
Not allowing enough time for exploration: It's essential to give people time to explore different ideas and perspectives during certain stages in a participatory decision-making conversation. If the facilitator rushes through this stage, it can prevent people from fully engaging in the conversation.
Not encouraging participation: Certain stages in a participatory decision-making conversation are an opportunity for people to share their ideas and perspectives, so the facilitator needs to encourage participation and ensure everyone has a chance to contribute.
Not managing group dynamics: Facilitators should be aware of group dynamics and work to create a safe and inclusive space where everyone feels comfortable sharing their ideas, criticizing, discussing and negotiating them.
Not allowing enough time for negotiation and compromise: It's important to give people time to negotiate and find solutions that work for everyone during certain stages in a participatory decision-making conversation. If the facilitator rushes through this stage, it can prevent people from fully engaging in the process.
Not facilitating respectful communication: The facilitator needs to encourage respectful communication, especially during certain stages of a participatory decision-making conversation, when people are in disagreement.
A facilitator should address any issues or challenges that arise in a group setting without being overly controlling or imposing their own views on the group. Non-invasive interventions are typically subtle and respectful, aiming to support and guide the group rather than dictating their actions. By intervening non-invasively, facilitators can help to create a more collaborative and respectful environment where everyone feels comfortable contributing and participating.
Examples of non-invasive interventions might include asking open-ended questions, summarizing or paraphrasing what has been said to ensure that everyone is on the same page, restating a participant's comment more neutrally or objectively to help facilitate understanding, redirecting the conversation to a more productive path if it starts to veer off track, encouraging participation from quieter members of the group.
Common Errors
Dominating the conversation: preventing group members from fully participating.
Disrupting the group's natural flow: leading to confusion or resentment among group members.
Failing to create an inclusive environment: particularly with those participants who may feel marginalized or underrepresented.
Damaging group dynamics: causing tension among group members and hinder the group's ability to work effectively together.
3. Facilitation at Scale
Open Space, World Café, and Pro-Action Café are all facilitation techniques that can be used to facilitate conversations, discussions and problem-solving sessions in various settings, including large groups.
Knowing these techniques can benefit a facilitator because they provide a structured approach for guiding group discussions and decision-making processes. This can help ensure that all group members have a chance to participate and be heard.
Common Errors
Using the wrong technique for the situation: Each of these techniques is designed for specific types of discussions or problem-solving sessions. Using the wrong technique for the situation can lead to confusion or unproductive discussions.
Not providing sufficient structure or guidance: While these techniques are designed to be flexible and open-ended, the facilitator needs to provide some structure and guidance to ensure that discussions stay on track and are productive.
Failing to establish clear ground rules or expectations: Without explaining the techniques and setting clear ground rules or expectations, participants may not understand how to participate effectively in the discussion or may not feel comfortable speaking up.
Designing a functional Open Space refers to planning and preparing for an Open Space session in a way that supports the goals and objectives. This includes, but is not limited to, clearly defining the purpose and theme, creating a welcoming and inviting physical or virtual space, providing enough resources for participants, setting clear guidelines and protocols, and facilitating the closing circle.
A wrongly designed Open Space can lead to a negative and unproductive experience for participants, which can undermine the goals and objectives of the session. It's essential for facilitators to carefully plan and prepare for Open Space sessions to avoid these negative consequences.
4. Scrum Facilitation
The Scrum Master's responsibilities involve facilitation for supporting the team in achieving their goals and objectives. By using various facilitation techniques, the Scrum Master helps the team identify and resolve issues, generate ideas, and make decisions.
Understanding the purpose of each event helps the Scrum Master ensure that each one is facilitated in a way that aligns with its goals and objectives. Operating from a facilitation standpoint enables the Scrum Master to guide the team collaboratively and inclusively rather than dictating solutions or decisions. This encourages the team to take ownership of their work and find their own answers to problems.
Common Errors
Facilitating Scrum events in a way that is misaligned with the expected outcomes: rendering Scrum into a dysfunctional process.
Failing to provide the right level of structure and guidance: leaving the team unsupported and disoriented.
Not encouraging participation and collaboration: turning the decision-making process into a centralized or individual kind.
A facilitator that knows the purpose of the different stages of a retrospective can guide the teams through the process effectively and ensure that the retrospective is productive and beneficial.
A facilitator that doesn't know how to split a retrospective in different stages with specific purposes and facilitation techniques may not help the teams get enough value and achieve high levels of self-management.
Common Errors
Not setting the stage properly: team members won't understand the purpose and agenda of the retrospective and may not be fully engaged and not contribute as fully to the discussion.
Not gathering enough data: team members may not provide enough information to enable the themselves to identify areas for improvement.
Not generating meaningful insights: team members may not be able to identify specific actions that can be taken to improve the their process and productivity.
Not deciding on specific actions: team members may not prioritize the most important improvements or may not have a clear plan for implementing changes.
5. Tools & Techniques